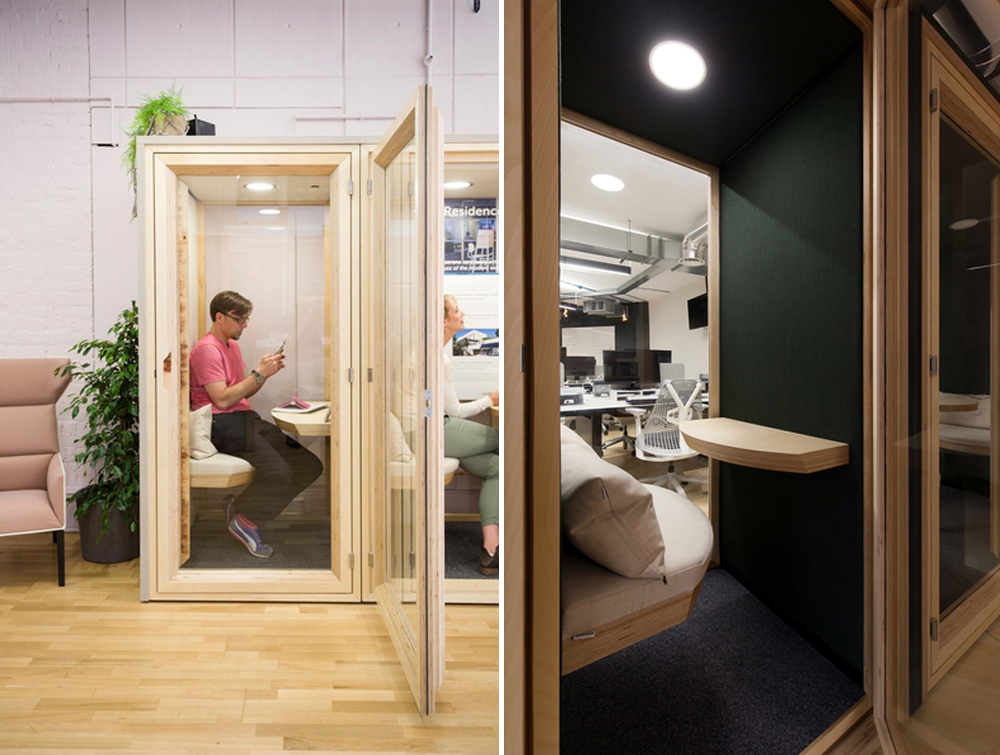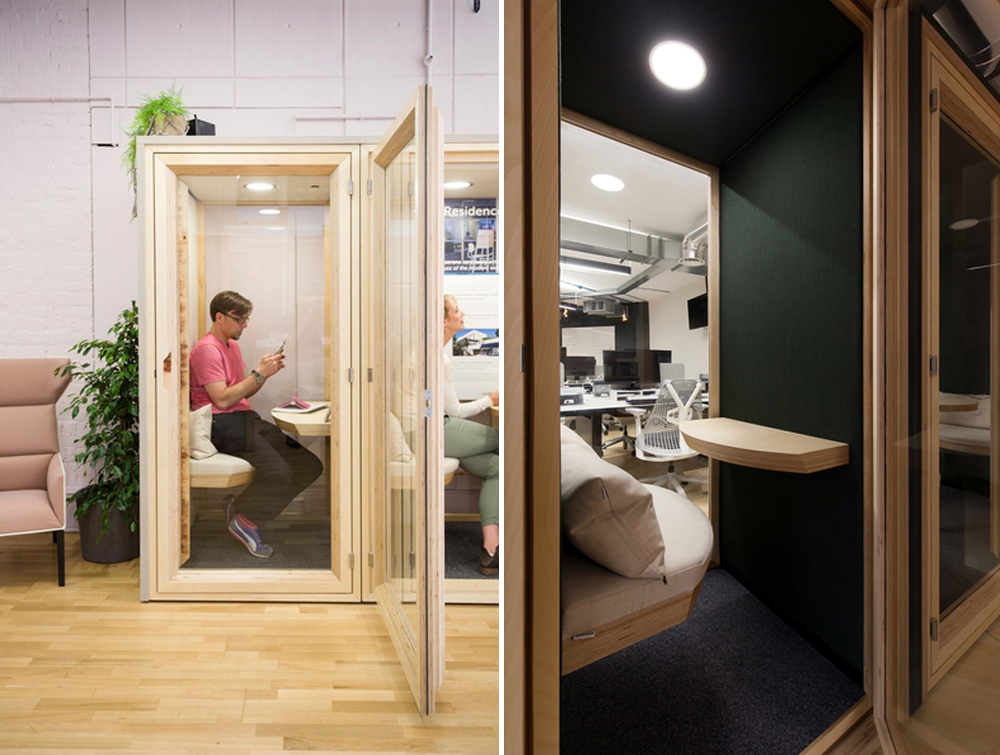 .
Product Code: SPACESTOR-RW
Warranty 5-Year Warranty
Description
The Residence Work Wooden Box Acoustic Phone Booth and Workstation is an individual pod, ideal for open plan office. Have a quiet space with this modern workspace to pick up a private phone call or to focus on work. Choose between the standing or seated pod according to your need.